The H1B visa is a non-immigrant U.S. work visa that enables foreigners to work in the U.S. with a specific job position. (USCIS)
During these past few days, employers have faced numerous issues with the Coronavirus, including remote work, temporary office closures, furloughs, and layoffs. These issues may have implications for U.S. employees holding H-1B specialty occupation visas, as they are typically required to remain productive to maintain their legal status. (USCIS)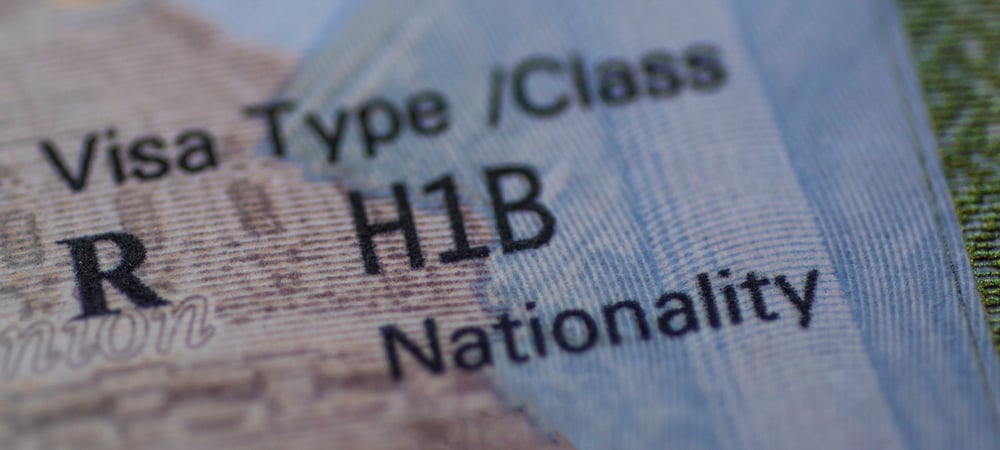 Understanding the Rights of H-1B Employees
H-1B employees are entitled to the same leave as all other employees. The employer could also include a letter noting that the employee remains employed, but has received authorization for temporary, unpaid leave.
With the Coronavirus situation, many companies have instituted remote work policies so that employees can avoid physical contact. Generally speaking, an H-1B worker can move to a new worksite within the same area of employment as long as the terms and conditions of work remain the same.
The U.S. Department of Labor's Office of Foreign Labor Certification released on March 20, 2020, regarding its operations during the Coronavirus. If an H-1B worker is moving to a new job location within the same area of intended employment, a new ETA Form 9035 labor condition application (LCA) generally is not required.
The employer must provide either electronic or hard-copy notice at the new worksite location(s) for ten days. In the context of the Coronavirus, the DOL states that the notice will be considered timely when placed "as soon as practical and no later than 30 calendar days after the worker begins work at the new worksite locations." (U.S. Dept of Labor)

Learn More By Contacting an Immigration Lawyer
There are considerable knowledge and time investments related to your H-1B status. It is a multistep process that requires you to pay attention to status updates to avoid making missteps that can hurt your chances of receiving approval.
Learn more about the H-1B process in our comprehensive guide Working in the United States: Understanding the H-1B Visa System
At Loigica, Attorneys At Law, we value honesty, loyalty, and transparency when managing the cases for each of our clients. You have reassurance in knowing that you are working with an experienced and trusted partner to help you every step of the way.
We offer potential clients a free case evaluation to determine if our firm is a good fit for your needs. You or your family members can request theirs by calling our multi-lingual staff today by calling +1 (305) 520-7332 or sending us a message through our private contact form.