From the Loigica Team:
Even with the rapid changes occurring due to coronavirus, the Loigica team remains open and is committed to serving you.
Since the beginning, we've adopted a 100% virtual presence.
We've managed to do this in a short time frame, and we're proud of our entire team for pulling together and keeping us streamlined.
Scheduling an appointment:
(Virtual meeting)
In an effort to bridge the social distancing gap, when scheduling an appointment, we can perform our entire consultation via video conferencing software, Zoom. With Zoom, you can see and speak to one of our attorneys.
As we continue to serve you, we promise the following:
We are available to communicate! You will receive a response in a timely manner during business hours.
Your cases continue to progress and work hasn't stopped. We're proactively working hard for you!
We're continually keeping an eye on all state, federal, and international developments.
As the situation continues to change, we'll keep you updated. Make sure to connect with us through the following ways:
Contact us via phone, email us or book an appointment on our Contact Us Page.
Subscribe to our email newsletter to receive important situation updates - right in your inbox.
Stay tuned to this blog page (below) for continual updates on immigration-related new
---
COVID-19 Newsroom
(Last Updated 3/23/20)
Stuck in the U.S. Due to Coronavirus? How ESTA and B1/B2 Holders Can Apply for Extensions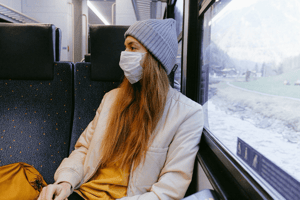 U.S. Customs and Immigration Services (USCIS) suspended routine visa services temporarily as of Wednesday, March 18, 2020. This move is a strategic response amid the coronavirus pandemic. The department recognizes that this decision will affect those visiting on a business or tourist visa.
Who to Contact When Applying for Satisfactory Departure (By Airport)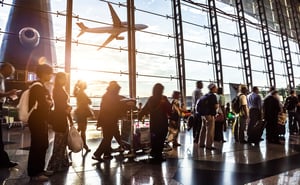 Satisfactory departure is currently and only available to visitors who have entered the country through specific airports. Below is a list of airports, along with contact information on how to make a request.
H1B Denials Are at an All-Time High: 5 Alternatives to Consider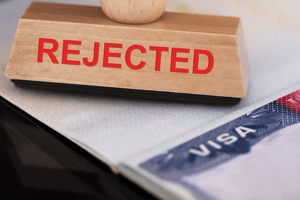 H-1B denials by U.S. Citizenship and Immigration Services (USCIS) is at a historically high rate. This visa category is one of the most popular since it permits American companies to hire foreign nationals temporarily with the chance to make it a more permanent residency.