Obtaining a US business visa usually requires overcoming difficult hurdles suc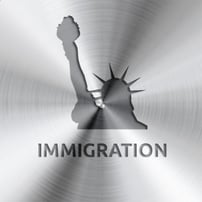 h as having hundreds of thousands of dollars ready to invest in the US as in the case of EB-5 and E-2 visas. Other visas such as the H-1B require a job offer from a US employer, but even if an offer exists, vi
sa quotas may become exhausted by the time the petitioner applies. Those with extraordinary abilities, however, have an alternative: EB-1 Visa.
THE ALTERNATIVE
The EB-1 Visa provides a solution to foreign nationals who can demonstrate extraordinary ability in the sciences, arts, education, business, or athletics through sustained national or international acclaim. Those who qualify will bypass the Labor Certification requirement in the Green Card process. This means that the petitioner can quickly apply for Adjustment of Status (I-485), obtain a Green Card, and secure permanent residence in the United States.
PROVING YOU'VE GOT TALENT - "EXTRAORDINARY ABILITY"
Those fortunate enough to have earned a renowned one-time achievement such as the Pulitzer, Oscar, or an Olympic Medal will qualify for an EB-1. Of course, this excludes the vast majority of petitioners. Nonetheless, the petitioner can still qualify if he or she can meet at least three of 10 criteria provided by the law. Here is the criteria list:
Evidence of receipt of lesser nationally or internationally recognized prizes or awards for excellence
Evidence of membership in associations in the field which demand outstanding achievement of their members
Evidence of published material about petitioner in professional or major trade publications or other major media
Evidence that petitioner has been asked to judge the work of others, either individually or on a panel
Evidence of petitioner's original scientific, scholarly, artistic, athletic, or business-related contributions of major significance to the field
Evidence of petitioner's authorship of scholarly articles in professional or major trade publications or other major media
Evidence that petitioner's work has been displayed at artistic exhibitions or showcases
Evidence of petitioner's performance of a leading or critical role in distinguished organizations
Evidence that petitioner commands a high salary or other significantly high remuneration in relation to others in the field
Evidence of petitioner's commercial successes in the performing arts
CHOOSE THREE
The petitioner should work closely with an immigration attorney to determine which three items can be established. They should also work to prove additional criteria in case any of the first three fail. Since each item is weighed the same, any combination of three will meet the EB-1 test.
While the task of obtaining an EB-1 may seem daunting, the EB-1 is a great alternative to EB-5 or E-2 or other employment based visas because it does not require the petitioner to invest hundreds of thousands of dollars nor require dependency on a US employer.
To learn more about business visa options contact an experienced LOIGICA immigration attorney.