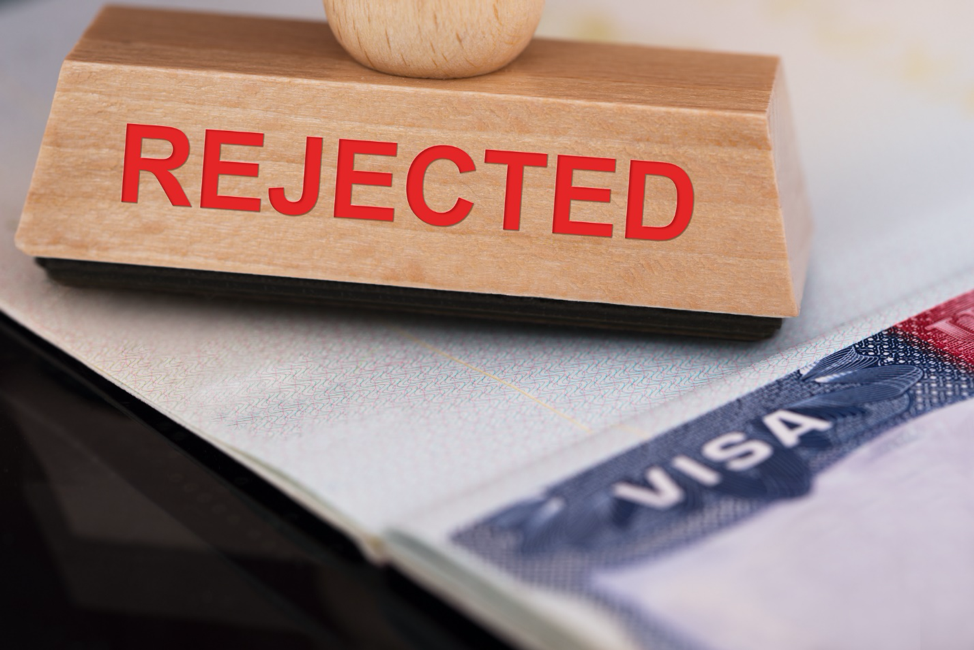 H-1B denials by U.S. Citizenship and Immigration Services (USCIS) is at a historically high rate. This visa category is one of the most popular since it permits American companies to hire foreign nationals temporarily with the chance to make it a more permanent residency.
However, there are several issues to address that make it challenging to participate in the H-1B visa program successfully. For some, electing to take advantage of H-1B visa alternatives are a more attractive option.
In this article, the legal team at Loigica, Attorneys at Law, addresses the challenges associated with obtaining an H-1B visa and five alternatives you should consider.
For specific legal advice, you should always direct questions to a licensed immigration law attorney.
H-1B Lottery Selection Is Only the First Hurdle
USCIS authorizes the issuance of 85,000 H-1B visas to foreign nationals. This cap is comprised of 65,000 regular cap petitions and 20,000 petitions for advanced degrees.
As you can imagine, these available spots fill up quickly. In 2019, there were more than 200,000 petitions received during the annual five-day submission period. This year, USCIS is accepting requests starting on March 1, 2020.
Due to the overwhelming response of applications, USCIS implements a lottery system that selects recipients randomly from the qualified pool of candidates until the cap is met. Unfortunately, winning the H-1B visa lottery is just the first hurdle to clear in receiving clearance to work in the U.S.

A Significant Uptick in H-1B Denials
H-1B denials and requests for evidence (RFEs) have increased for lottery "winners." These hurdles soared from an occurrence rate of 6 percent in 2015 to 24 percent in 2019 for initial employment.
H-1B denials are higher due to USCIS changing the standards for approving petitions. These changes are an essential subject of debate among politicians, lawmakers, and the general public after Donald Trump issued the Buy American and Hire American order in 2017.
H-1B Denials Affect the Global Workforce
As a result of increased H-1B denials, American companies and international workers alike are feeling the burn. These denials have led to jobs going unfulfilled and ambitious professionals from outside of the U.S. not connecting promptly.
Businesses are facing limitations in their workforce while enduring harsh consequences if the H-1B visa gamble does not go as planned. This situation has left both applicants and companies scrambling to address these issues.

Where There Is a Will: Alternatives to the H-1B Visa Program
Whether you were denied as a petitioner or a lottery winner, the good news is that there are alternatives to the traditional H-1B visa program. While there are stipulations to each program, you have options that expand beyond conventional modalities.
Here are five viable alternatives to H-1B visas:
1) L-1 Visa for Intracompany Transferees
The L-1 Intracompany Transferee visa permits U.S. employers to transfers employees, managers, and executives to a U.S. office from an affiliated foreign office. It requires the relationship between the company and the worker to meet a few conditions.
First, the employee must have a work history with the foreign entity for at least one year over the last three years. The employee must also possess specialized knowledge about the organization or be in a qualifying managerial or executive position.
2) O-1 or P-1 Visas for Extraordinary Abilities
Applying for an 0-1 visa is an excellent option for individuals who possess extraordinary capabilities in the arts, sciences, business, education, or athletics. It is also reserved for those who are nationally and internationally recognized for their achievements in the television or motion picture industries.
The 0-1 category of visas are issued for periods of three years. They can extend to both children and spouses of individuals with extraordinary abilities or achievements.
3) F-1 Visas for Optional Practical Training (OPT)
If you already have an F-1 visa, then you might be able to extend your F-1 stay while receiving authorization to work. If you have a STEM degree, you can pursue an F-1 optional practical training (OPT) extension, which allows you to stay in the U.S. for an additional 24 months while working for a U.S. company.
4) Country-Specific Visa Programs
If you live in a specific country, then you can apply for other visa programs. Most commonly, Australians, Mexicans, and Canadians can work in the U.S. under certain programs that generally involve specific industries or skillsets.
Country-specific visa programs that you may want to consider should include:
E-3 visa for Australians: This category of visa is for Australian professionals operating in a specialty occupation. You are likely able to qualify for an E-3 visa if you qualified for an H-1B. E-3 visas are issued for periods of up to two years at a time with no limits on extensions.
T.N. visa: Also known as the "NAFTA" visa, this program is reserved for Canadian and Mexican citizens working in NAFTA professions. Industries accepted are typically science, technology, engineering, and math (STEM) related. T.N. visas are issued for three years at a time with no extension caps.
5) H-3 Trainee Visa
The H-3 Visa is an excellent short-term option gaining employment with a company in the United States. This program allows foreign nationals to travel to the U.S. to receive training from an employer for future work outside the country. However, individuals may not use the H-3 Visa for a graduate program or medical training, and the training must not be available in the trainee's home country.
This option can be applied for at any time and is good for up to 18 months.
To file an H-3 petition, an employer needs to provide curriculum explaining what the trainee would learn from offered program. The candidate must spend 75% of their time training in a classroom setting during the H-3 period. The remaining 25% may be spent working.
Spouses and children under 21 years of age may accompany the visa holder, but may not hold any employment in the United States.
At the conclusion of the visa period, the company can choose to move the trainee to another visa status. The individual can also choose to apply for green card status (see below).
6) Green Card Sponsorship
It is possible to work in the U.S. without having to go through the H-1B visa program first. A willing U.S. employer can sponsor your green card if you have a master's degree or a bachelor's degree with five years of relevant work experience.
Green card sponsorships from China and India are limited due to a massive backlog of applications from these nations. The delay for green card sponsorships was 800,000 as of December 2019.

Explore Your Options with an Immigration Lawyer
H-1B denials or RFEs can make obtaining employment in the United States challenging. Instead of working through the process on your own, you should discuss your options with a licensed immigration lawyer who can help you move forward.
Learn more about the H-1B process in our comprehensive guide Working in the United States: Understanding the H-1B Visa System
Loigica, Attorneys at Law, has extensive experience and knowledge in handling immigration matters. We have helped hundreds of petitions deal with USCIS representatives.
We put the interests of our clients first, which means that you have a loyal and trustworthy advocate in your corner throughout the entire immigration process. Our multilingual staff will ensure that you understand what is happening at every critical point.
Let us learn more about you and your immigration goals during a free case evaluation. You can request yours with Loigica, Attorneys at Law by calling +1 (786) 292-9704, or sending us a message through our contact form.