If you've found yourself stuck outside the United States during the COVID-19 pandemic, and currently hold a green card, you may be concerned about re-entering the country.
The good news is - if you've been absent from a U.S. territory for less than 6 months, you are not in violation of the "continuous residence" requirement.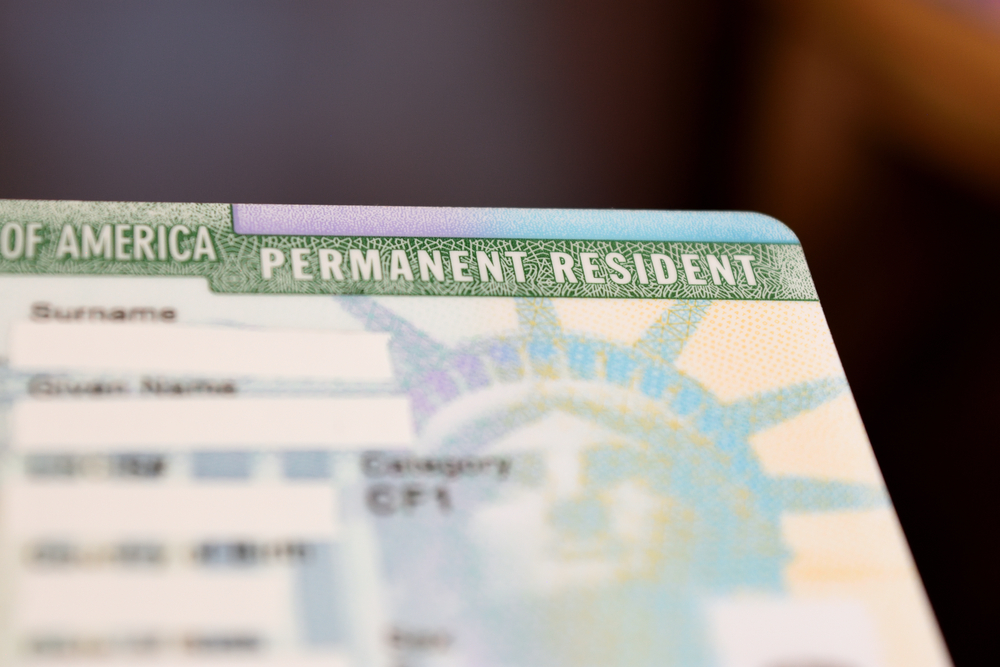 What is the "Continuous Residence" Requirement?
As part of the United States' naturalization requirements, applicants are required to show that they have:
Resided continuously in the U.S. for five years before applying (or)
Resided continuously in the U.S. for three years (in the case of qualified spouses of U.S. citizens)
However, extended absences outside of the U.S. may disrupt an applicant's continuous residence. These time frames are defined as:
Absences of more than six months but less than one year
Absences in excess of one year
The length of the period of absence from the United States is the defining factor in determining whether the applicant is presumed to have disrupted the continuity of his or her residence.
How to Appeal a Possible Disruption in the "Continuous Residence" Requirement
An applicant may overcome the presumption of a break in continuous residence by providing specific evidence. Such evidence may include, but is not limited to, documentation that shows:
The applicant did not terminate his or her employment in the United States or obtain employment while abroad
The applicant's immediate family members remained in the United States; and
The applicant retained full access to or continued to own or lease a home in the United States
What If I've Been Found to Have Broken the "Continuous Residence" Requirement?
An applicant who the USCIS determines has broken this requirement must establish a new period of continuous residence in order to become eligible for naturalization. The requisite duration of that period depends on the basis upon which the applicant seeks to naturalize.
Seek out assistance from an immigration lawyer to begin the process of renewing a proper period of continuous residence to get back on track for naturalization.
Gaining Re- Entry into the U.S.
Green Card Holders
Green card holders who are blocked in another country and cannot currently travel back to the United States due to the Coronavirus. In this case, consider keeping evidence of U.S. ties for re-entry when the opportunity arises. An application for re-entry can only be filed while physically present in the U.S., as reentry permit applications cannot be filed while abroad.
Permanent Residents
As a Permanent resident, absences of 6 months or more one may create a presumption that you have abandoned your permanent resident status.This could lead to questioning at the border upon reentry to the United States. Carry evidence with you which shows you were not able to travel back to the United States due to the Coronavirus, as well as evidence that you have maintained ties to the United States. Some examples of proper documentation include:
Maintenance of a residence in the U.S. This can be through the ownership of a home or renting an apartment
Continuation of bank accounts, credit cards and investments in the U.S. to show financial ties
Continuation of insurance in the U.S., including home, health, and life insurance.
Filings of recent U.S. tax returns
Having utilities in the permanent resident's name also helps, as does a driver's license and car ownership

Consult an Immigration Attorney for Additional Guidance
If you are nervous about how to approach re-entry into the United States, our attorneys can help. It is vital that you act sooner rather than later to avoid missing any critical opportunities by speaking with a Miami immigration attorney.
You can contact the legal team at Loigica, Attorneys at Law, for free legal information by calling us (305) 520-7332, emailing info@loigica.com, or sending us a message through our private contact form.