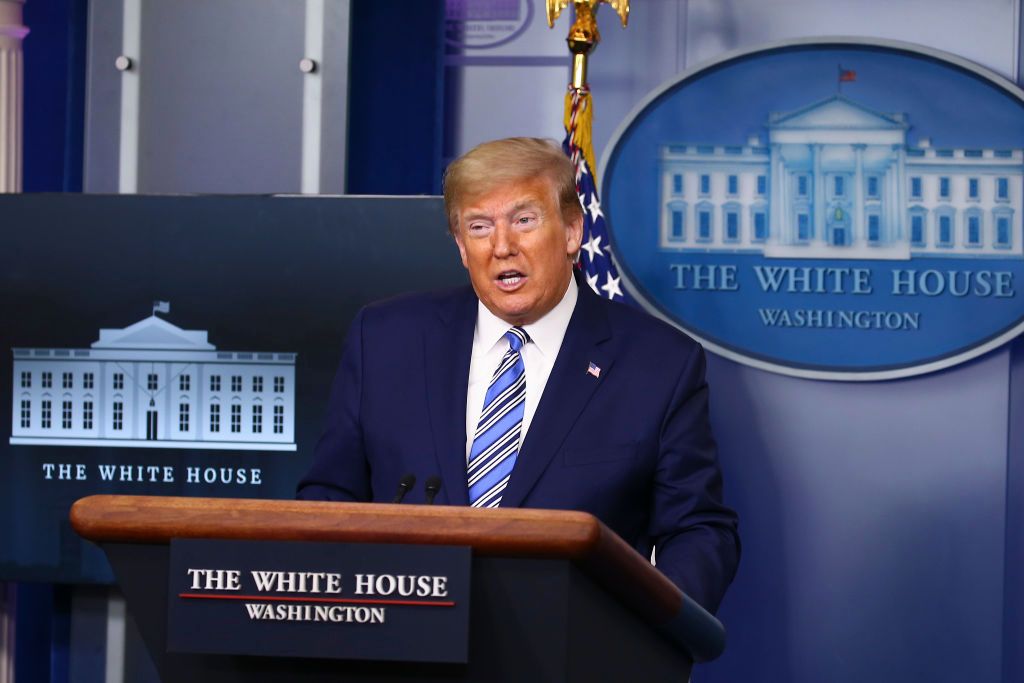 (Photo Credit: Getty Images)
President Trump announced a short-term pause on the issuing of new green cards. Those seeking permanent residency in the United States will need to wait 60 days before processing continues.
The measure is yet another step in a broad set of executive orders attempting to further limit the spread of COVID-19.
While Trump initially announced he would "temporarily suspend immigration into the United States," the official order applies only to the issuing of new green cards or those seeking adjustment of status.
More Details Are Forthcoming
While it is unknown how this measure will affect applications for adjustment of status, further details on exemptions might come "tonight or tomorrow."
The President has not ruled out further immigration restrictions, and re-stated his commitment to "first take care of the American workers." The President stated he would review the executive order at the end of this 60-day period and decide if it should be renewed - but might extend it "based on economic conditions at the time."

Loigica's Action Plan
While the pause may seem devastating to your chances of obtaining permanent residency in the United States, there is hope.
Workers entering the country on a temporary basis, such as those on H-1B or L-1 visas, are currently not affected by this measure.
Additionally, based on current information, the new order only applies to green card issuances, meaning new submissions will still be accepted for review. Your application can still get into the decision pipeline!
The regular green card application and decision process regularly takes 12-18 months. Don't miss this opportunity to gain an edge on completing and submitting your paperwork. A 60-day pause may cause delays, but won't derail your steps towards obtaining residency in the United States.
Loigica Attorneys will proceed with preparing Permanent labor Certifications and filing adjustments of status for Green Cards as normal until further clarity is provided by the government on its suspension plans.
Even with expected slowdowns, we strongly urge clients to complete their Permanent Labor Certifications and recruitment process, and to file applications for adjustments of status as soon as possible.
Bookmark this article for further updates or subscribe to our email newsletter to stay informed on immigration news that matters to you.