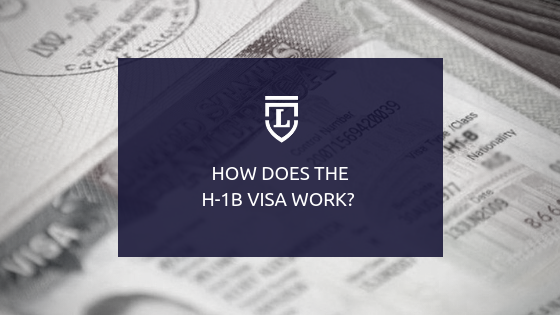 The H-1B visa program is designed to meet the needs of employers seeking foreign workers for hard-to-fill jobs in specialized fields like medicine, economics, law, and accounting.
There's a cap on how many of these H-1B visas can be offered by the United States Citizenship and Immigration Services (USCIS) agency set at 65,000 for new hires.
Every year, though, 20,000 additional visas are available for foreign workers holding a master's degree or doctorate in their specialized field of study.
The catch is that these 20,000 visas can only be given out to foreign professionals who have earned a master's or doctorate from an American university of higher learning (e.g., a master's in mathematics from a U.S. state university).
What Does It Take to Get an H-1B Visa?
H-1B visa recipients are expected to hold a bachelor's degree (or its foreign equivalent) and state licensure, if that's a requirement for the field (e.g. biotechnology or medicine).
Typically, someone who receives an H-1B visa can stay in the US for 6 years at most. In the majority of cases, your H-1B visa will last 3 years and then have to be extended for another 3 years by your employer through the USCIS.
That's why thousands of employers across the US scramble on the first business day of April to file petitions with the USCIS to secure one or more of these limited number of H-1B visas and draw on a more competitive labor pool.
You might be surprised at how many fields are considered specialized by the U.S. Department of Labor (DOL) and USCIS: technical writers, theologians, lawyers, accountants, dentists, and business managers could qualify.
Two Preliminary Steps Employers Must Take
So, what does your future employer have to do in order for you to get an H-1B visa?
He or she would have to complete a labor condition application with the Department of Labor in order to show that extending an H-1B visa to a foreign worker would not adversely affect the working conditions or wages of domestic workers in similar fields.
The second step that an employer hoping to hire a foreign worker under the H-1B visa program must take is informing current employees with a notice of that employer's intention to take on an H-1B worker.
The Annual Lottery for H-1B Visa Petitions
The H-1B visa program was created under President George H.W. Bush in a piece of landmark immigration legislation he signed way back in 1990, the Immigration Act of 1990.
This piece of legislation set the annual cap of H-1B visa holders at 65,000 and allowed for 20,000 additional hires who met certain criteria (e.g., holding a master's from a U.S. university in their specialized field).
Because the demand for foreign professionals working in specialized fields has been much higher than the restricted supply in recent years, the USCIS has frequently had to conduct a lottery - "random selection process" - to determine H-1B eligibility.
If the cap of 65,000 workers is hit within five business days the USCIS will have a lottery to determine which of the H-1B petitions makes it through.
The annual cap isn't always met on the first five business days, though, so you might not have to worry about not being picked in a lottery. Nonetheless, over the last 12 fiscal years the cap has been met 7 times, and therefore you should file the petition April 1st.
The Importance of H-1B Foreign Professionals
Without a doubt H-1B foreign professionals play a huge role in the economy, especially in STEM fields. The H-1B visa program is a great opportunity if you're a foreign professional working in a specialized field.
Contact an immigration attorney and get a free consultation to find out more.