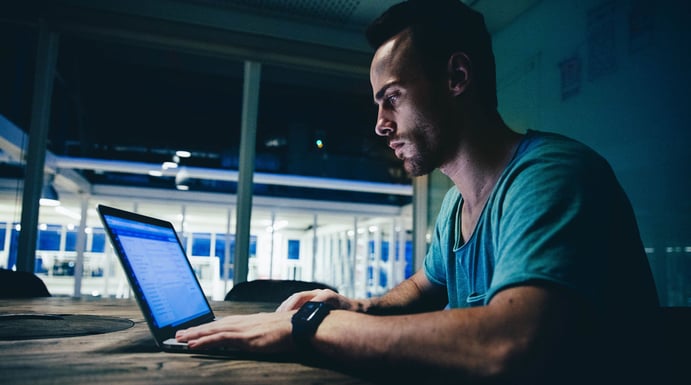 In the past, we have shared the stories of high-profile immigrants, typically H-1B visa recipients that have contributed significantly to the changing landscape of the world of work. Famous founders like Elon Musk, and famous technologies like Instagram, Google and Zoom, are all linked to immigrant entrepreneurship. You may not know that immigrants tend to start businesses at a disproportionately higher rate than native-born Americans. Now, let's dive into the typical immigrant entrepreneur and how they impact America.

In fact, more than 40 percent of the Fortune 500 companies in 2010 were founded by an immigrant or the child of an immigrant. However, despite their substantial economic contributions, American laws provide no dedicated means for immigrant entrepreneurs to launch innovative companies in the United States. This is one thing that has come up in recent discussions, because nearby countries like Canada have created entrepreneur visas to welcome immigrants to legally live there and work on building their vision. Start up visas also exist in New Zealand, Spain, and the United Kingdom.
Why would an entrepreneur visa be so important for the U.S.?
Research suggests a visa for entrepreneurial immigrants could boost U.S. economic growth and contribute to the creation of American jobs. Commonly called a startup visa, this new means of entry would allow immigrant entrepreneurs to start businesses in the United States after satisfying certain funding, employment, or other requirements.
More and more, startups are taking over the world of work. In 2020 alone, there were 3,114,111 new jobs created through start-up businesses. Estimates show that a startup visa program would succeed in creating hundreds of thousands of jobs in the United States.
While the current landscape has many immigrant founders creating groundbreaking technology and applications in the U.S., the process is complicated for these talented individuals to legally move to the country. Often, they start as H-1B visa talent at other companies, while trying to grow their entrepreneurial enterprise in their free time. This puts a strain on the person's individual time and energy, but also significantly delays the innovation process by deflecting the visionary's time away from breakthroughs and advancements.
It also should be considered that as the United States makes this process complicated, focused talent that wants to get straight to business on their vision would potentially look to enter other markets that are more accepting of immigrant entrepreneurs--a decision that could severely impact the technological contributions of the United States as a country.
How the United States can succeed
Moving towards an entrepreneur visa program would be a smart and impactful decision by the current administration. The best part about creating this type of visa is that the U.S. would be able to set its own standards for qualifications- for example, New Zealand, the U.K., and Spain all have different requirements in terms of secured funding to qualify. The programs are flexible and can be tailored to country needs and preferences.
At Loigica, we know that an entrepreneur visa could be pivotal in securing the United States positon as a leading country for innovation and technology.