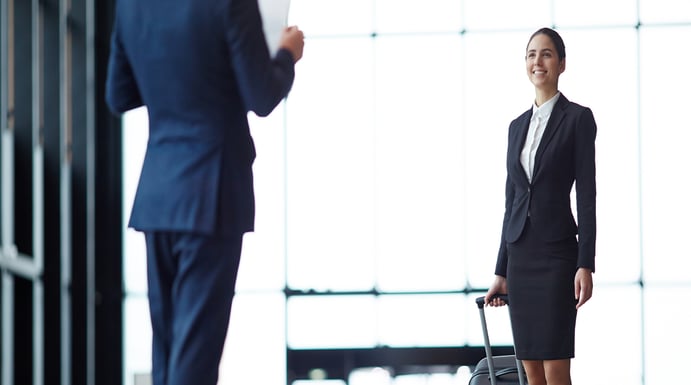 Recruitment and retention are at the core of the human capital management (HCM) field. For many of these talent leaders, they are also measurable areas that speak to a department's successes--or shortcomings. While many thought leadership pieces have been released with data about the decline of company loyalty in upcoming professional generations (such as Millennials and Gen Z), one pathway exists to ensure the best of both worlds for talent recruiters: highly skilled and qualified talent that is looking for a stable position with longevity: the H-1B visa program.
Foreign talent as a viable company investment
Hiring H-1B talent is a strategic move by forward-thinking HCM professionals that believe investing in talent is key to achieving business goals. That's because one of the biggest obstacles employers face today is the ability to recruit and retain top quality talent. Training an employee is a cost-heavy process for companies, and it's a frustrating outcome when that trained talent leaves after a year or two of employment, causing the process to begin again. For foreign talent visas such as the H-1B, these visas are granted to immigrants with explicit ties to the employer for up to 6 years.
Increasing DEI messaging with action
In today's world, companies are searching for ways to not only create and communicate their diversity, equality and inclusion (DEI) initiatives--they need to show those ideas in action. One way that human resources and company culture leaders can be at the forefront of these initiatives is by hiring foreign talent to add to the diverse and multi-cultural fabric of their company. This adds further benefit to the H-1B program as businesses seek for solutions that drive engagement and employee loyalty.
Bring your company to the future
The H-1B visa program is already embraced by a variety of industries, with technology leading the pack. This is because this industry has immigrant stakeholders spearheading this employee shift. For traditional industries to catch up and compete with these forward thinking companies, the incorporation of global talent is crucial. Look to household names like Google, Instagram, and Tesla, and you'll find immigrant and H-1B talent throughout the employee ranks--including at the CEO and leadership levels.
The benefits of H-1B programs are clear for a variety of companies and industries. If you are an HCM professional looking to achieve recruitment and retention goals, contact our team of experienced H-1B attorneys for a free consultation.