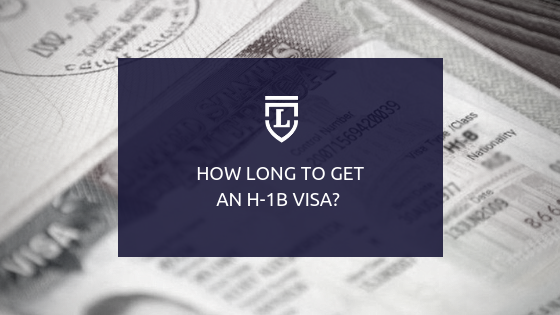 The H1-B visa is a program designed to allow employers to hire foreign workers in specialty occupations.
If you're someone who's working in a field like mathematics, the social sciences, engineering or business administration, the H1-B visa program could be an amazing opportunity.
This kind of employer-sponsored visa is given out by U.S. Citizenship and Immigration Services and can last a really long time for those who qualify - the H1-B visa can last up to six years.
An H1-B visa is employer-sponsored, which means that your current or future employer should contact an immigration attorney to see if you qualify. But how long does that take?
How Much Time Before You Get H1-B Petition Approved?
That can vary but the average is around three to seven months. Conditions at the Department of Labor (DOL) and United States Citizenship and Immigration Services (USCIS) can affect processing time, along with the following factors:
This whole process starts when an employer requests and receives a labor condition application from the Department of Labor.
After that, your employer will submit a petition, or an application, along with other documentation to USCIS to get your H1-B application underway.
The average processing time once you and your future employer have done all of that is a few months.
Then again, if your employer pays a little more for "premium processing" you may get a decision from USCIS in 15 days or less. Premium processing shouldn't take more than 15 days unless there's a request for more evidence by USCIS. Unfortunately, USCIS has in the past suspended premium processing for cap-subject H-1B petitions, and this option may be unavailable when you file. Make sure to check USCIS.gov regularly for updates on this matter.
Even when you don't use premium processing, you should receive a receipt notice from the USCIS about one to two weeks after your employer sends in your petition to USCIS.
Prevailing Wage Determination
Another factor that can affect processing time is a prevailing wage determination.
Your prevailing wage rate for a job you might want in the future under the H1-B program is determined by how much similarly employed workers in a job in your field are currently getting paid as reported by the Department of Labor.
Advance Filing and Visa Cap
There's actually a cap put on how many people can get their H1-B visas - 65,000 applicants every year. This means that employers should petition by April 1st to improve the chance that their petitions get selected among the hundreds of thousands of petitions being filed.
If your petition is not selected, the petition documents will be returned to you.
Checking Up on Your Processing Time
You can now check the processing times of your visa applications through the USCIS website here.
An immigration attorney can tell you the USCIS office that's reviewing your application and the date that USCIS received your petition. You need to know that to check your application status.
This can all be complicated, so it might be best to have an immigration attorney go on the USCIS website and enter the first three letters on your visa receipt number that came back with your receipt notice to USCIS.
Once your immigration attorney enters all of that information on the USCIS website he should be able to tell you how much time before you can expect a response from USCIS.
The USCIS website changed its policy slightly earlier this year in March and now gives estimated time ranges until visa processing is complete. You might see, for instance, that you have about two to four months to wait before USCIS gives a response.
Contact an immigration attorney today for more help understanding H1-B visa processing and to receive a free consultation.