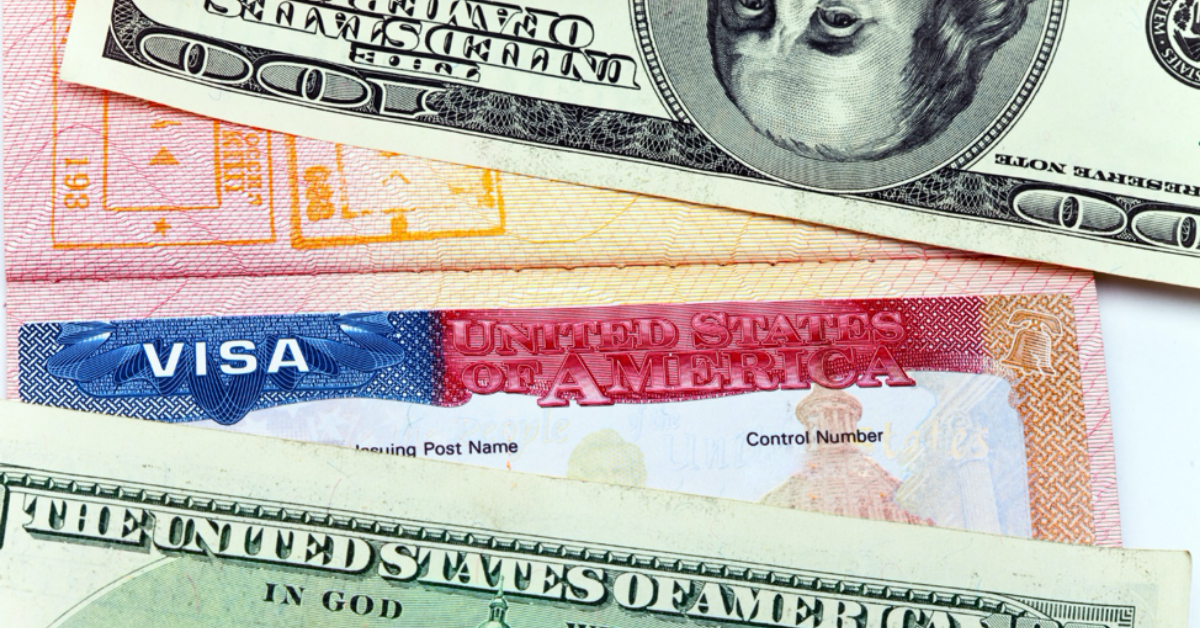 An essential aspect of planning to work in the United States involves anticipating the cost of an H-1B visa. Petitioners need to consider how much each fee costs and determine whether they or the sponsoring employer assumes financial responsibility.
In this article, the immigration attorneys at Loigica, Attorneys At Law, give you a comprehensive assessment of what you'll pay for an H-1B visa. This breakdown includes what your employer should pay for as well.
If you have specific questions, discuss your options with a licensed immigration lawyer for more information.
H-1B Visa Costs and Filing Fees
H-1B visa costs involve a set of fees that every petitioner and employer must pay. While not all prices listed below apply to every petition, you can gain a better understanding of the potential costs you may face.
Here is a break down of each fee type, cost, and who should claim responsibility for payment:
Registration Fee - $10
Registration fees apply to applications filed with USCIS before filing the physical petition. It is only for first-time cap-subject petitions.
Your sponsoring employer is responsible for paying your H-1B registration fee.
I-129H Filing Fee - $460
The I-129H filing fee applies to every petition filed. The employer or H-1B visa sponsor pays it. The employer should pay for this fee since they are the ones requesting your talent, skills, and expertise to elevate their company's results.
AICWA Fee - $750 to $1,500
The American Competitiveness and Workforce Improvement Act (AICWA) fee varies and depends upon the number of employees that the company possesses.
For organizations with 25 employees or less, the AICWA fee is $750. For organizations with 26 or more employees, the AICWA fee is $1,500.
This fee is the responsibility of the sponsoring organization. Laws are in place to ensure that you never pay this fee.
Fraud Prevention & Detection Fee - $500
The Fraud Prevention and Detection Fee apply to new H-1B visas and "change of employer" petitions only. This fee is not assessed for individuals from the countries of Chile and Singapore.
This is an expense that the employer should pay. Like the AICWA fee, it is mandated that you should never pay for this fee, as well.
Fee for Public Law 114-113 (Where Applicable) - $4000
The fee-based on Public Law 114-113 applies only to employers who have 50 or more employees with more than half of its workforce on H-1B or L-1 visa status. It is a fee required for new filings or "change of employer" petitions.
If this fee applies to your case, then it is the responsibility of your employer to cover it. The Public Law 114-113 fee was passed in 2016 to assign responsibility legally.
Premium Processing Fee (Optional) - $1,440
If you are looking for faster processing times, then you can pay the premium processing fee to expedite your case. It also entitles you to email notifications.
This fee is optional, which means that you or your employer will pay this fee. If your employer requires faster processing, then the company should pay for it.
If you wish to deploy this service for convenience and security, then it falls under your responsibility.
H-4 Visa Processing (Optional) - $370
Bring your spouse or dependents with you to the United States might be necessary. If this sounds like what your arrangement will entail, then you can apply for an H-4 Visa using form I-539.
H-4 status of family members is tied to the principal H-1B visa holder. In general, the sponsoring employer will pay for the H-4 visa filing fees if your family wishes to accompany you while working in the U.S.
Immigration Attorney Fee (Optional) - $500 To $3000
While hiring an immigration attorney is optional, most applicants rely upon the legal guidance and counsel of a licensed professional. Plus, it is your right under U.S. federal laws to seek independent counsel when dealing with legal matters.
You can expect to pay a wide range of legal fees depending upon the location and services performed. Your employer may have an in-house counselor to assist you, but this luxury is not one that most U.S. companies have.
Your employer may share the cost of legal fees with you. Still, you should not be surprised if this aspect falls squarely on your shoulders when dealing with a company who is opposed to legal fees.
Total Cost of H-1B Visa Costs
As you can see, it is not cheap for you or American employers to obtain an H-1B visa. In general, you can anticipate that your H-1B visa costs to range from $4,000 to $10,000 depending upon the company size, workforce make-up, and the amount of money that your immigration attorney is charging.
A Quick Note on Visa Stamping Costs
In some cases, a visa stamping fee is involved when obtaining an H-1B visa at a U.S. consulate's office. The cost of the visa stamp varies by country. It is your responsibility to cover, including the cost of translating your credentials. Your employer will only send the documents required for visa stamping.

Avoiding Confusion with the H-1B Online Advisory Tool
Acting in the best interest of employees is a duty of care that your sponsoring employer must provide. You can verify which fees your employer is required to pay by using the H-1B Advisor tool available through the U.S. Department of Labor (DOL) website.
H-1B Visa Representation for $1,499 (Limited Time Only)
If you want to employ the help and experience of an immigration attorney, reach out to the legal team at Loigica. We offer our clients the guidance and counsel they deserve when obtaining an H-1B visa status in the United States.
Our offices are conveniently located throughout the world in Miami, Bogota, and Barcelona. Plus, we are offering our H-1B visa legal service fees for a limited time at $1,499.
Contact our firm today for your free case evaluation by reaching out to our team of friendly professionals. Request yours by calling +1 (786) 292-9704 or sending us a message through our private contact form.
Learn more about the H-1B process in our comprehensive guide Working in the United States: Understanding the H-1B Visa System.