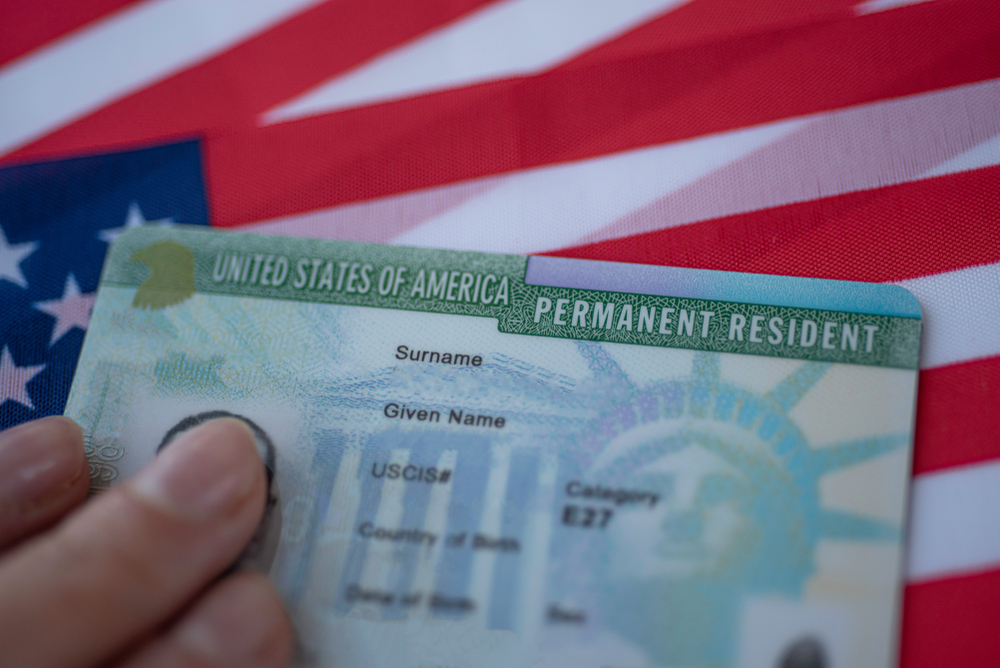 Permanent residency in the United States is given to those wishing to live and work here legally. Also known as a "green card," the steps you must take to apply for this status will vary depending on your individual situation. Sometimes, the waiting process can take years!
Delays in processing often slow down an already strained immigration system. With a limited number of permanent residency slots available each year, you need to make sure your application is both accurate and thorough!
The legal team at Loigica, Attorneys at Law, can help you get your green card on the first try!
We'll outline the different types of green cards available, the application process, and other information you should know to increase your odds of receiving permanent resident status. If you have legal advice questions, we can provide the answers.
Who Is Eligible to Receive a Green Card in the USA?
Understanding the United States' immigrant visa preference categories is essential. These groupings govern how long you have to wait to receive a green card in the USA.
Some green cards are "easier" to obtain than others, especially if demand is low. For others, it can take decades for open slots to become available.
Here are the main visa categories you should consider applying for:
· Family Green Cards: Spouses and children of US citizens can receive a Green Card. In addition to immediate family members, your fiancé can enter on a K-1, or fiancé visa.
· Employment Green Cards: The easiest way to receive permanent resident status is through an employer, or EB, visa. If you are a skilled employer with a qualifying job offer, you can quickly obtain a Green Card.
· Special Immigrant Green Cards: Religious workers, international broadcasters, and retired foreign officers can obtain Green Card status in the USA as a special immigrant.
· Refugee Green Cards: If you were granted refugee or asylum status at least one year ago, you can apply for a refugee green card for permanent residency.
· Registry Green Cards: For individuals who resided in the United States before January 1, 1972, you may be entitled to receive a green card.
Depending on the type of green card you wish to obtain, there are different application guidelines and processing requirements to meet. Increasing your chances of receiving a green card the first time around starts by applying for the program for which you qualify. Seeking the legal advice of an experienced immigration lawyer who understands the entire process will help significantly!
Applying for a US Green Card
You will potentially have to work through a few steps to receive a green card. There are additional actions you need to take if you are filing a petition for employment.
Here is the general process of applying:
1. File for labor certification (employer petitions only): The employer must actively recruit US citizens before looking at foreign workers. If they cannot find a proper candidate, then the employer will attest to this through a labor certification. Making sure that you or your employer meets this requirement helps to get your application approved without an unnecessary wait.
2. File the initial petition: The initial petition that you file depends upon the visa program you are using. Employers must complete Form I-140 while family members complete Form I-30. Your Florida immigration lawyer will help you understand which petition is right for you. The most important thing is filling out your application accurately.
3. Wait until the visa is available: If your green card program is subject to an annual cap, you will have to wait until the priority date occurs. Waiting can take years and vary according to the country you are from. The Visa bulletin can help you review a list of priority dates coming current.
4. File for your green card: Once your visa is available, you can finally submit your green card application. Again, this process can take several months, although premium processing times can speed up the process.
5. Attend your interview: During processing, US Citizenship and Immigration Services (USCIS) will schedule an interview. The immigration officer will either approve or deny your application during this meeting. However, it is not usual if you do not receive an answer that same day. Authorities may also want you to supply additional documentation for approval as well.
If your application is deemed inadmissible for reasons related to national security, criminal activity, or health reasons, you may have the opportunity to provide additional evidence and have your application reconsidered. However, you will want to hire a Florida immigration law firm to assist you in this process.
Getting a Green Card in the USA May Require Legal Help
It's no secret that acquiring permanent residence in the United States is a challenge. However, you can decrease the odds of application mistakes long processing times by seeking the counsel of an experienced immigration law firm.
There is hope for getting your green card.
Your attorney can help you learn even more about application best practices and shortcuts during the petition process. Honest and straightforward advice will ensure that you do not make any of the commonly made missteps along the way.
Loigica, Attorneys at Law, Offers Free Consultations
You have every right to evaluate your legal options before hiring an immigration law firm to represent your permanent residency request. Choose the firm built for immigrants, by immigrants.
Loigica, Attorneys at Law, invites you to contact us for a free, no-obligation consultation by phone at (786) 292-9704 or through our confidential contact form.