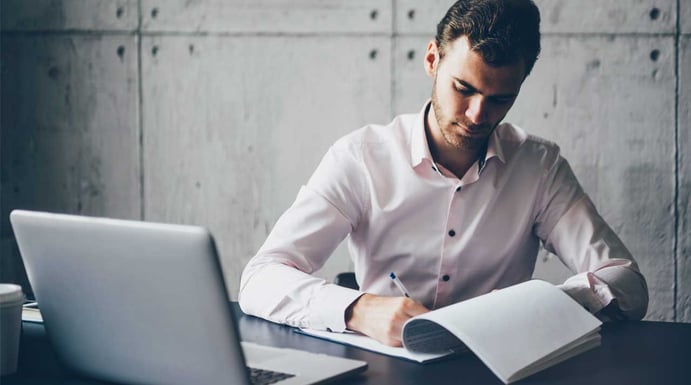 The H-1B program is a popular visa option for many foreign professionals from specialty occupations. The H-1B is a desired method of entry for many immigrants, because it allows for a lengthy stay upon approval. The status is approved initially for a period of up to three years, and can then be renewed for up to another three years. As such, the usual duration of an H-1B worker's stay in the United States is a maximum of six years.
In the past, there was a USCIS regulation to recapture unused time that said that you were considered as cap exempt, only if you have filed for H-1B in the past 6 years. This changed in 2017 when the new rules and clarification by USCIS came into effect.
However, one thing to note about the H-1B time allotted is that it is quite literally linked to physical time spent in the United States. If an H-1B visa holder leaves the country for a few months or other period of time while holding an active visa, they are able to apply for time recapture, which could extend their expiration date and allow for more time spent in the United States. The recapture rules help H-1B visa candidates utilize unused time and also apply for cap exempt statuses.
The rule to recapture unused H-1B time was updated to provide more clarity, and it states that "there is no time limitation on recapturing the remainder of the initial 6-year period of H-1B admission under INA 214(g)(4)." That means that if anyone has applied for H-1B in previous years and counted towards H-1B cap, they can re-apply for H-1B as cap exempt petition, with USCIS, anytime to recapture their unused initial H-1B time that is less than 6 years.
To utilize the benefit, it is up to the beneficiary or the H-1B holder trying to recapture the time to provide all relevant documentation to support their case, such as passport stamps, travel documents, and other official documents and records that show cumulative time spent outside of the US during the visa holder's approval period. Because of the meticulous organization required, we recommend enlisting an H-1B recapture attorney to ensure all documentation is in order.
If you are interested in exploring H-1B visa recapture, contact our team today for a free consultation.