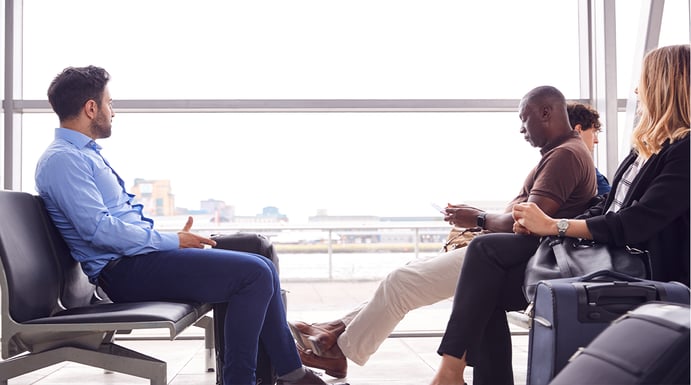 The E-2 Visa for Citizens of Non-Treaty Countries
We've talked about treaty trader country agreements in the past, and how citizens from countries like Canada and Japan (among many others) can apply for the E-2 investor visa as a part of that international agreement.
However, what about citizens of other countries, such as China and India? Are they also able to achieve status through investment in the United States? The answer is yes, with a catch.
One of the most direct ways that investors from non-treaty countries are able to utilize the E-2 investment program is by way of the Caribbean. That's right, citizens of China, India, and the more than 100 other countries without a treaty with the U.S. can petition for an E-2 visa using this unique maneuver: Become a citizen of the Caribbean nation of Grenada. While it is not a fast process, or inexpensive, it helps give access to the E-2 program and so the efforts are worth the trouble.
Here's how it works:
Step 1. Grenada Citizenship
The first step for a mainland-Chinese national is to obtain Grenada citizenship through the 2013 Grenada Citizenship by Investment Act. This law provides two investment options: (1) a $200,000 non-refundable donation to the National Transformation Fund, and (2) a $350,000 acquisition of property from a Grenada government real estate project, which must be held for a minimum of three years. The process to obtain Grenada citizenship is quite simple, and there are no residency requirements.
Step 2. E-2 Investment
Once Grenada citizenship has been obtained, the next step is to invest in a new commercial or entrepreneurial undertaking, producing some service or commodity, in the U.S. The minimum investment amount for E-2 must be "substantial." The amount may vary based on the type of business being established or bought but can range from $100,000 to $250,000. The more that is invested, the greater the chances of the E-2 visa being approved.
So, why go through the effort? An E-2 visa offers unlimited extensions, as long as the conditions under which the visa was granted remain in place, which is a plus for many interested in U.S. visa programs. Even more,tThe spouse of an E-2 visa holder is eligible for an Employment Authorization Document. That means a spouse of an E-2 visa holder may legally work in the U.S. While some other programs also allow for spousal employment privileges, the E-2 visa and its ability to repeatedly renew means the employment window is longer for the spouse as well.
If you are a foriegn investor located in a non-U.S. treaty trader country, contact our E-2 visa attorneys to explore your options and experience our signature personalized consultation.