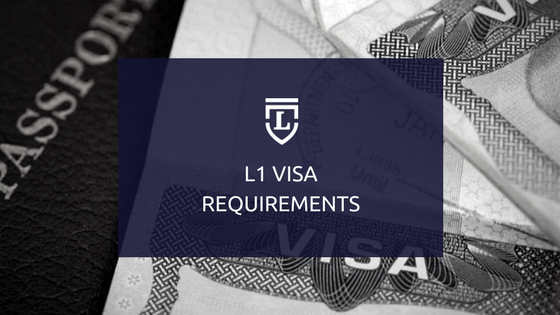 When a non-US executive, manager, or highly skilled employee is seeking to transfer to a United States office run by his or her employer, the L1 visa is an excellent solution. However, it is highly specialized and for specific circumstances, the bellow outlines such circumstances.
The L1 Visa Defined
The L1 Visa allows companies to temporarily relocate employees from other regions to their offices in the United States. As an L1 visa holder, you can either work in an existing office or establish an entirely new one.
L-1 Visa Requirements
L1 Visas come in two varieties, The L1A which is intended for management or executive level employees and the L1B which is intended for employees with highly specialized skills, note that specialized skills must be of the type that are not common knowledge or simply experience based.
General Requirements
The visa candidate must have worked for the company for at least one year in either a managerial or as a specialized employee.

The work or duties they perform in the United States must be of a similar nature to tasks performed for their employer in their home country.

The company has to be doing business in at least one other country and the United States. Doing business in the United States can include an affiliate, company branch, subsidiary, and other such extensions of the parent company.

The L1 visa holder must depart the United States once their authorized stay time has ended. Note that an L1 visa lasts for one year and can be renewed as needed for up to seven years in total.
L1A Requirements
As the L1A is a managerial visa naturally the recipient would have or have been working in such a qualifying role already for at least one year during the last three years.

The work they perform must be managerial in nature meaning they must have wide oversite, the ability to oversee and guide the work of others, and a great deal of autonomy.

A candidate's education and experience much match the role they are performing. To simplify a candidate must be qualified to be a manager.
L1B Requirements
As with the L1A visa, any L1B candidate must have worked in a qualifying role already for at least one year during the last three years.

Their position must be one that makes use of their specialized knowledge.

Specialized knowledge can include company-specific design techniques, product development, procedures, knowledge of international markets, or knowledge of company processes.

The 2004 Visa Reform Act L1B Visa holders cannot work for an employer that is not the petitioner of their visa. They also cannot work under the supervision of any unaffiliated employer or be used simply as labor and not for their unique skill set.
There is some flexibility concerning L1 Visas as long as an office has been in business in the United States for at least one year. One such example is that a manager can be assigned an L1B visa for a specialized skill they have and work in that capacity.
Family Considerations
The L2 Visa allows for residency for the spouse and unmarried children (under the age of 21) of L1 Visa recipients. L2 Visas, in general, have the same visitation length as the associated L1 Visa. Also, L2 Visa holders can apply for employment authorization which when approved allows them to work in the United States without any specific employment or industry restrictions.
Conclusion
As the above information shows the L1 Visa is an involved process. Aside from the above requirements, there is also a great deal of paperwork required from you and your employer. Contact an immigration attorney today for a free consultation.