As a leading Miami Law firm, Loigica helps ensure small-to-medium-sized businesses have the strong legal support they need to function securely, efficiently, and smoothly in today's high-tech world. Loigica recently revamped their website to make it not only exceptionally visitor-friendly, but also engaging and information-laded for both potential and established clients.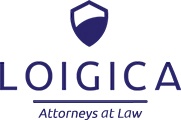 New, More Attention Grabbing Elements
An integral key in the plan to redesign the website was to ensure visitors were engaged with the website. The Loigica team developed the idea to enable moving elements in an effort to feature the information most visitors would engage with. Visitors are depending upon Loigica for a variety of legal services, so fast and easy communication are critical to keeping businesses operating at optimum efficiency.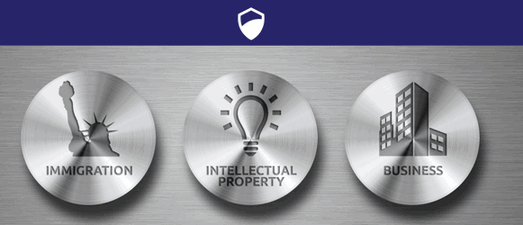 New Layout Provides Information at a Glance

When the marketing firm Rizen Inbound was tasked with the development of our new Loigica website, it was important to create a portal where clients and potential clients could find information on Miami's legal environment. The home page alone features a synopsis of Logica's three main areas of focus:
Business

Immigration

Intellectual Property
All include icons that lead to a more detailed definition of each area. Links to the company's blog, Twitter account, and email contact information are located on the bottom of the home page, where you can also subscribe to Logica's newsletter.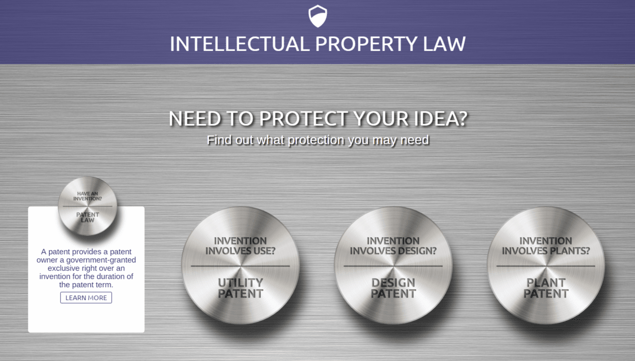 Easier Than Ever to Contact Loigica
The main goal of our new website was to provide our clients and visitors with a better overall experience online. The "contact us" link is easily seen at the top of the page as well as through every page on the site. One click takes you to a page where you can phone in a request, or submit a request by e-mail.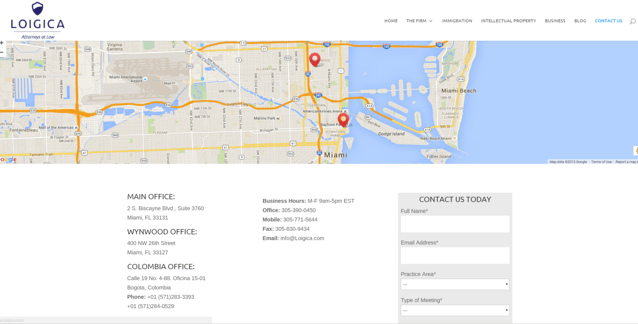 Testimonials and Case Studies Provide References
Loigica, P.A. provides plenty of testimonials from happy clients on our new website, as well as specific examples of how, as experienced attorneys, we have helped individuals with immigration, structure their business, and protect their intellectual property. The link to the blog page keeps clients up to date with the latest Loigica happenings, including success stories, new services, and new employees.

Website Encourages Interaction and Questions
All in all, our new website is an easy-to-navigate source for information on immigration, business, and intellectual property law by Miami's premier law firm, Loigica, P.A. Our core values, team member backgrounds, and reputation with current clients offer some great insight to the caliber of firm we are. Through a variety of contact options, visitors to the Logica site can resolve problems any time of the day or night. We make sure our firm is always available to protect our client's interests.