Understanding the Prevailing Wage for H-1B Visa Applications
With its own unique set of vocabulary and strict guidelines, the H-1B process can be daunting. In fact, there are many facets to an H-1B application that petitioning employers need to be aware of when beginning to embark on the process. To make the process even more intimidating, there is consistently more demand than supply, meaning your application needs to be flawless. We will explore the prevailing wage requirements for H-1B applicants to help you have a better understanding of how you, as an employer, can ensure you are doing your due diligence in your quest to obtain highly-skilled foreign talent.
________________________________________________
View our digital brochure, The Power of PERM & H-1B Loyalty
This exclusive Loigica publication answers common questions about the H-1B and PERM Processes and will help you understand your immigration possibilities in the United States.
________________________________________________
The types of wages to know:
Actual wage: the wage rate paid by the employer to all other individuals with similar experience and qualifications for the specific employment. If there are no other employees with similar experience and qualifications for that specific employment, the actual wage is the wage paid to the H-1B employee.
Prevailing wage: The prevailing wage is the wage set for the particular occupational classification in the geographic area of employment by union contract, or the weighted average of wages paid to similarly employed workers (i.e., workers having substantially comparable jobs in the occupational classification) in the geographic area of employment.
Required wage: The required wage to be paid to the H-1B employee is the higher option of either the actual wage or the prevailing wage.
What do I need to know about the prevailing wage?
This salary regulation was put into place with the Immigration and Nationality Act (INA) to ensure a fair and comparable salary was offered for H-1B visa candidates. Contrary to some reports and media, employers are not permitted to use the H-1B visa as a means to try to hire international talent to work American jobs for less money. This is fake news! In fact, the wage must be on par with current professionals with similar job titles and duties. Quite simply, the prevailing wage is the average wage paid to similarly employed workers in the requested occupation in the area of intended employment. This is why it's crucial to have a very specific and clear job description for the intended role as well--it will be used in the prevailing wage determination process.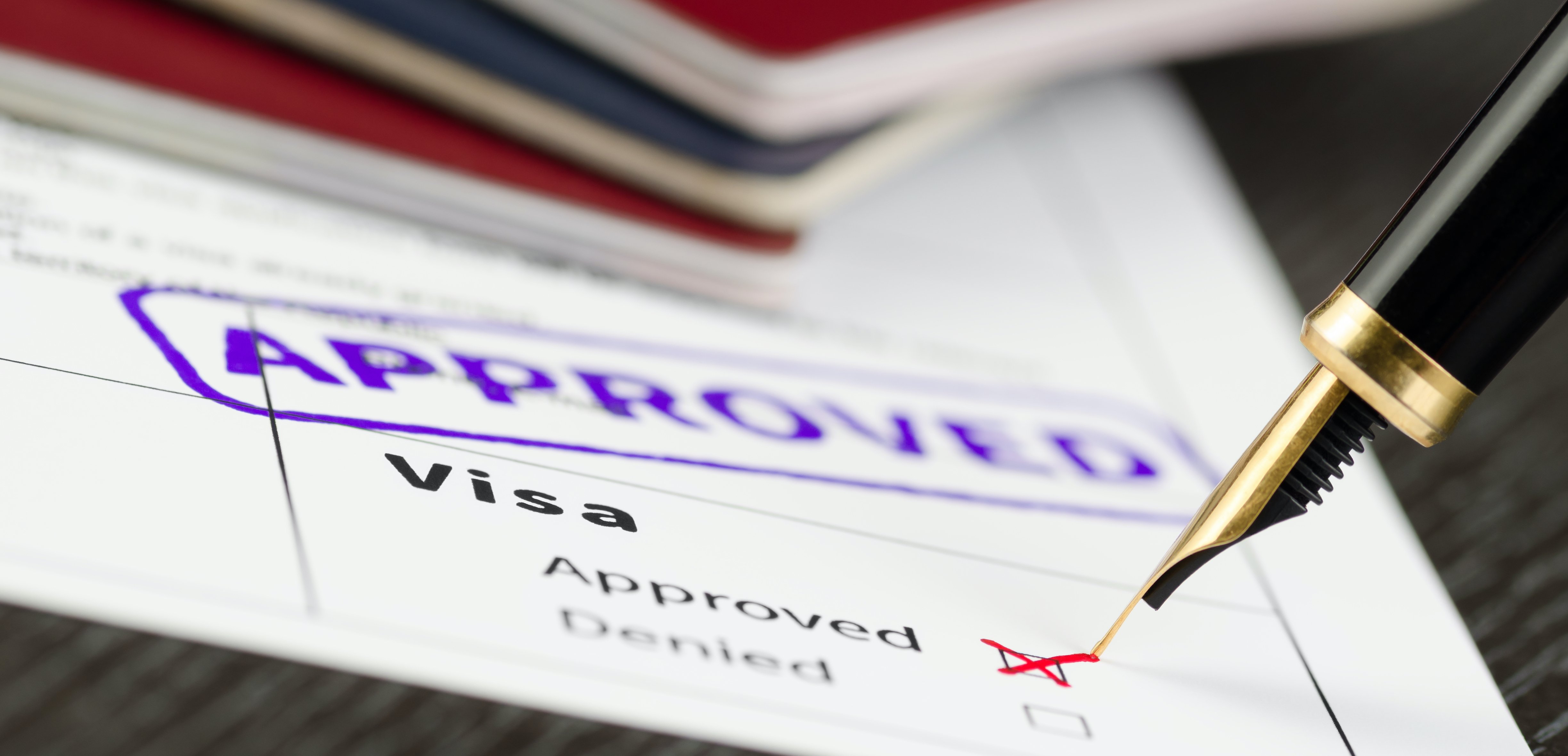 How does an employer pick the right wage?
There are resources available through the Department of Labor (DOL) to help you get an idea of what a position pays relative to skill and formal training. However, expanding your research to see similar titles, advanced positions, and other salaries relative to the role you are going to hire for is a smart way to be more confident in the salary and title that you ultimately assign to the job offered to an H-1B candidate. For any given job, there are Levels (1-4) assigned to the role based on qualifications, which you can view on the Office of Foreign Labor Certification website. Also, companies can obtain a survey conducted by an independent authoritative source to come to the right number.
What if the job title I want to hire an applicant for does not exist?
Many companies use their own lingo and verbiage for roles. For example, some companies call a Director of Human Resources different names like Head of People Development or Officer of Company Culture. The Department of Labor has Occupation Codes to help you assign your unique position with the corresponding title. An experienced H-1B attorney can also help guide you throughout this process and use their expertise to help you make the right designation or to help you submit a request for a Prevailing Wage Determination (PWD) with your specific and robust job description.
Do other types of foreign visas have a prevailing wage requirement?
Yes, the H-1B, H-1B1, and E-3 programs require the employer to pay the prevailing wage or the actual wage paid by the employer to workers with similar skills and qualifications, whichever is higher.
Are there legal implications regarding H-1B salaries?
As with many company operations, H-1B salaries are subject to investigation by the federal government. For example, companies cannot offer an approved salary and lower it in the future, unless it was above the prevailing wage, it can be reduced to the required wage. This is more complicated when a PWD has been issued. Because of the complexities involved, it is best to consult with your H-1B attorney before implementing any salary changes and risk breaking the law.
In conclusion
It is important that employers understand the differences between actual wages, prevailing wages, and required wages. Specifically, the prevailing wage is a significant component of the H-1B petition, and is tightly linked to the job description for any given position. There are three ways to obtain a prevailing wage to submit with your H-1B application: by requesting a PWD, by a survey conducted by an independent authoritative source, or by researching the DOL wage database. The prevailing wage will be reviewed and approved, so it is important to set your wages wisely. If you would like legal assistance in your H-1B application or need further understanding of the prevailing wage requirements, contact us today.