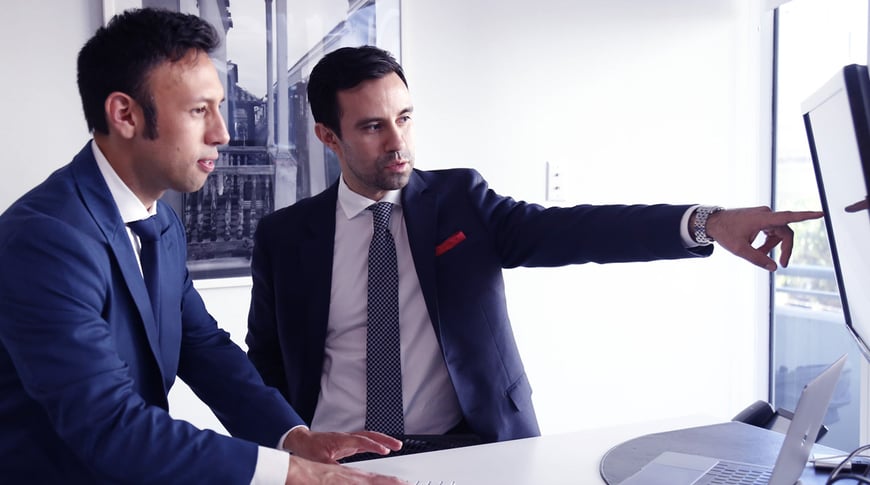 A recent headline told the story of a Florida man posing as an immigration attorney, and who also pled guilty to mail fraud and aggravated identity theft in connection with filing more than 225 fraudulent asylum applications and collecting more than $411,000 from unknowing clients. Unfortunately, the victims in this case put their faith and future in the hands of a fraud.
So, how can consumers looking for legal representation protect themselves from ending up like the victims in this fraudulent case? Let's review a few ways to vet and do your research to find a reputable and reliable immigration attorney.
Check out social media. In today's world, the Internet provides us with plenty of platforms to look for experts. Asking friends, colleagues, and your trusted communities for recommendations is a process that has moved heavily online. Thankfully, these same networks are also home to social media profiles of law firms and other professional services you may need. Look at the content that firms and attorneys are posting, and find the attorney that you feel is knowledgeable and can win your case.
Read the reviews. Social media and review sites are filled with previous client experiences for a variety of businesses. Check out Google reviews, Yelp, forums, and other consumer experience sites to see what the client experience is like from real people who have already gone through it.
Look for transparency. An honest and accountable law firm will not shy away from transparency throughout the client process. For example, at Loigica, we use a client-facing dashboard where users can log in to see the real-time status of their case. If you are already working with an attorney that is hesitant to provide access to documents or pushes back when you want visibility, it might be time to find a new attorney.
Go with your gut. Once you select an attorney, make sure to listen to your intuition if something seems off or gives you a bad feeling. When it comes to your future and your financial investments, you cannot leave anything to chance.
If you're currently looking for legal representation to handle your immigration case, we invite you to check out Loigica. We are a top rated multilingual law firm with offices in key international markets. Whether you need help with H1-B, EB-5, or a variety of other visas, Loigica has the verifiable experience to make your immigration dreams a reality.
.