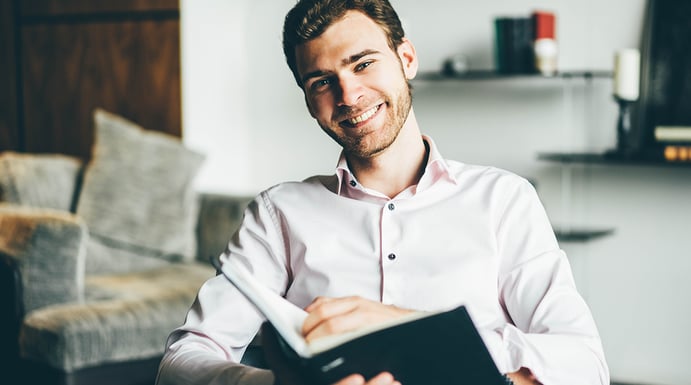 If you are an employer looking to offer a status change for an employee with a visa, there are a few steps and qualifications to understand on the path to permanent residency. A U.S. employer can sponsor a prospective or current foreign national employee who is inside or outside the United States, however, they must have a certain type of visa to be able to change status to permanent residency, or more commonly, a green card.
Specifically, foreign workers must hold a specific EB visa. As we descend the EB category, EB-1,EB-2, EB-3 and EB-4, the visas are less specialized and more attainable for a broad international workforce. Let's take a look at what each of these visas signifies:
EB-1: Also known as Priority workers, EB-1 visa holders have been recognized by their peers or mentors to be at the top of their specialties and fields. In order to be given an EB-1 visa, you must have received an internationally recognized award of significant importance, such as a Nobel Prize or a top performing arts honor. As you can imagine, EB-1 visas are quite difficult to receive.
EB-2: The EB-2 visa is an employment-based green card category that grants U.S. permanent residency to foreign nationals in possession of advanced degrees or with exceptional ability. It is similar to an H1-B visa due to its category requirements, but unlike H1-B, there is no lottery.
EB-3: It is intended for "skilled workers", "professionals", and "other workers". The EB-3 requirements are less stringent than the preceding EB visas; however, the backlog of applicants may be longer. Applicants must hold a Bachelor's degree.
EB-4: This visa is specified for special immigrant religious workers, such as priests. It is generally intended for members of a non-profit religious denomination in the U.S., however, the category can cover a broad range of applicants such as Iraqi translators, employees of the Panama Canal, retired employees of NATO-6, and other unique qualifications.
Employers must submit Form I-140, Petition for Alien Worker, with USCIS. If you are applying for an EB-1 visa or under the National Interest Waiver, you can file on your own. As part of this process, your employer needs to prove they can pay your wages as part of your application. However, first they must make sure that no other U.S. workers can fill the position by going through the PERM process. Then, a long and precise legal process begins to bring foreign talent to live and work in the country as a permanent resident.
As you can see, the types of workers that can be sponsored for permanent residency in the United States are broad and diverse. If you are a U.S. organization looking to bring an international professional to your workforce, contact our experienced immigration attorneys today.