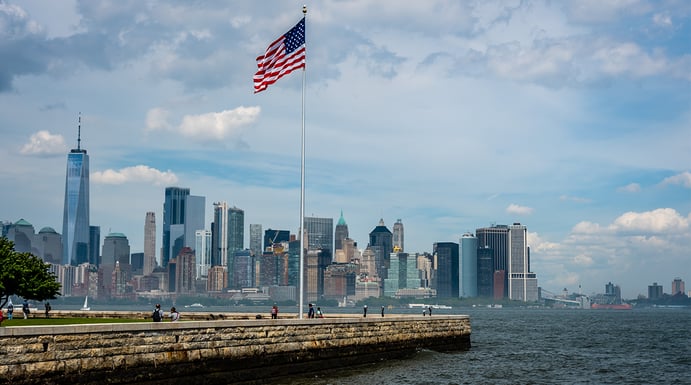 Last week, the Biden administration issued a new travel ban focused on India, due to the upsurge of COVID-19 cases throughout the country--over 400,000 cases on Friday alone. That same day, the US Department of State proclaimed that students Indian students seeking to commence studies in US schools may qualify for a National Interest Exemption (NIE). What is an NIE and who qualifies for it? Let's discuss.
What is a National Interest Exemption (NIE)? Noncitizens whose entry serves the "vital support of critical infrastructure sectors as defined by the DOS or critical infrastructure linked supply chain" may qualify for a National Interest Exception. NIE applicants must provide evidence that their entry into the US is systemically relevant and that they provide a significant contribution to one of 16 critical infrastructure sectors or related supply chains. The term "vital support" includes activities such as installation, procurement, maintenance, and essential security training that are necessary to maintain supply and production chains in the above sectors or are essential to continued operations in a critical sector. This waiver is not exclusive to India, it also applies to foreign citizens of Brazil, China, Iran, South Africa, Great Britain, Ireland, and the Schengen countries of Europe.
Who is exempt in the ban? Permanent residents, noncitizen spouses of US Citizens, noncitizen parents of unmarried US children under the age of 21, noncitizen siblings of US citizens who are unmarried and under the age of 21, and noncitizens who are children of American citizens, such as adopted foreign children. Also, government officials and air and sea crews.
Students who are already in possession of J-1, F-1 or M-1 visas with the intention to begin an academic program August 1, 2021, may enter the United States up to 30 days before classes begin. These students do not need to apply for an NIE.
Who needs to apply for one? If you are applying for a new J-1, F-1 or M-1 visa (unlike the above referenced students, who already have the visa), you will require special privileges to travel into the US. Your application will automatically be considered for an NIE upon submission, assuming all other criteria for the visa are met.
Beyond students, academics, journalists, humanitarians, national security, and individuals who provide infrastructure support to the US can also apply for this travel ban exemption.
H1-B visa holders and business travelers are currently not exempt in the ban and will have to consult immigration attorneys to determine if there are ways unique to their case that allow them to enter the country.
Please note that the urgency and importance of your travel must necessarily be in the interest of the United States. If the travel is urgent solely for you, this is not a NIE criterion.
Be advised that the pandemic has slowed some visa processes considerably. US embassies and consulates abroad are scheduling appointments to accommodate this process in respective foreign countries. If you are located in the United States and are seeking to bring family from India into the country, contact our immigration attorneys today.