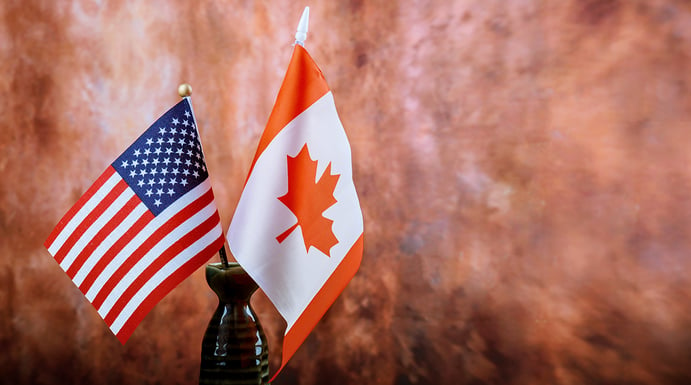 Love, talent, and money are three areas we've explored as means to come to America. As a part of those overarching categories, we are going to dive in and focus on specific visa programs. In this post, we will talk about an element of the money visa sector: the Treaty Trader and Investor Visa. The Treaty Trader (E-1) and Treaty Investor (E-2) visas are for citizens of countries with which the United States maintains treaties of commerce and navigation.
Typically, these visa methods are utilized by residents of Canada. America and Canada maintain a positive and supportive relationship that allows for these visa programs to benefit Canadian citizens looking to invest in Southern North America. In most circumstances, Canadian citizens do not require visitor, business, transit or other visas to enter the United States, either from Canada or from other countries. There are, however, some exceptions to this situation, such as intending immigrants seeking residency in the United States.
Can any Canadian apply for an E-1 or E-2 visa?
Yes, anyone may apply for an E-visa in Canada. First-time E-1/E-2 (Treaty Trader/Investor) visa applicants and those wishing to renew the registration status of their E-visa company must apply at the U.S. Consulate General in Toronto. Employees of currently registered E-visa companies, and qualifying family members of current E-visa holders, may schedule the next available appointment in Calgary, Montreal, Ottawa, Vancouver or Toronto.
How complicated is the application and overall process?
E-visa applicants are responsible for ensuring that they apply under the appropriate visa classification and submit the required documentation that pertains to their applications. For this reason, it is suggested that Canadian E-2 applicants seek the advice of an immigration attorney. In Mission Canada E-visa applications are sorted into two processing streams based on the time needed to review the required documentation. Applications are broken down into two subcategories:
New Cases and Renewals

Employees of Registered Companies and Dependants
Can you apply for an E visa if you have been deemed ineligible for a U.S. visa in the past?
Applicants who are ineligible for a U.S. visa due to criminal convictions, immigration violations, drug charges or other similar reasons must appear to determine their ineligibility and likelihood of a waiver for any such ineligibility. Applicants requiring a waiver face a likely wait of several months for a waiver to be processed by the U.S. Department of Homeland Security.
If you are a Canadian seeking to apply for an E-1 or E-2 visa, contact us today for a free consultation to examine your case and help you on your journey to America.