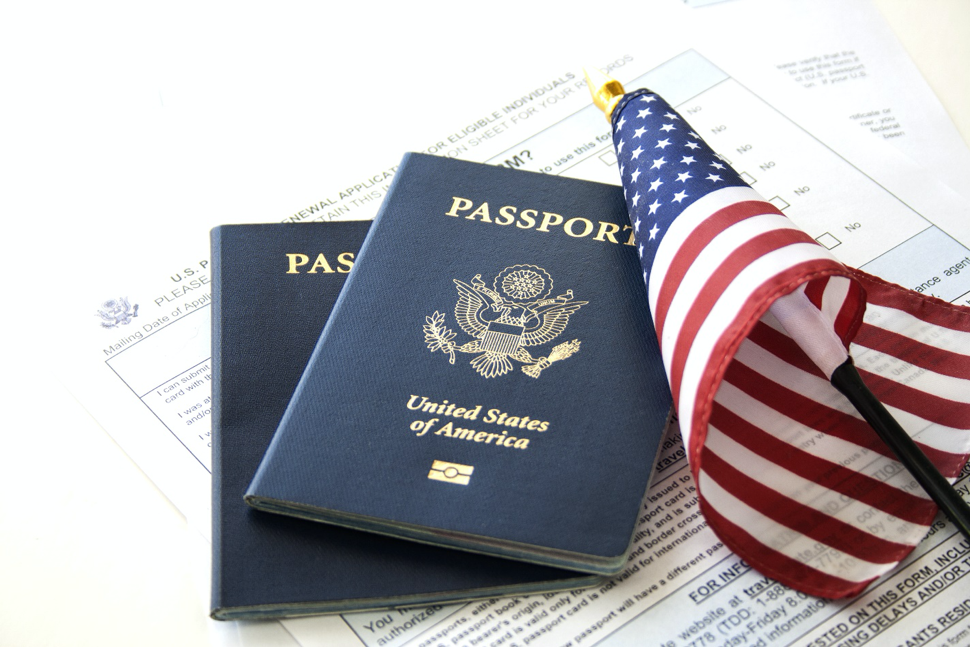 More than 1.2 million people across the globe come to the US for the abundant work opportunities our country provides. In fact, it is the most common application and entry processing matter that immigration attorneys handle.
In this post, Loigica, Attorneys at Law, provides you with an introduction to the H-1B Visa Program, how long it lasts, the requirements to receive one, H1-B Visa Program alternatives, and how hiring an immigration lawyer in Miami may help.
Prosperity Is the Primary Draw for Working in the U.S.
Our culture values output governed by state and federal laws. It is a reassuring process for migrants, who want a safe and valuable work experience.
Statutory guidelines provide that authorized workers will receive a fair day's pay for an honest day's work. U.S. workers have a median income that is more than six times higher than the global average.
That number is significant for those who want to improve their quality of life.
Simply put, working in the United States is a practical decision for people who want to learn, grow, and earn a living wage.
'H1-B Season' Begins March 2020
The U.S. wants to attract the world's most talented workers. As such, the H-1B Visa Program supports this vision.
From early March 1st through March 20th , the United States Citizenship and Immigration Services (USCIS) is allowing companies to file applications for and register the names of employees intended to work and live in the country lawfully.
The countdown is running to prepare for this critical window of opportunity. Learning about your options is vital to a smooth experience.

What Is the H-1B Visa Program?
The H-1B Visa Program is your authorization to legally work in the United States if you are a non-citizen or resident for a U.S. company.
More specifically, you must have specialized knowledge in a field that the employer was not able to receive from a U.S. worker. In addition to specialized workers, other occupations can leverage its benefits, like supermodels and government research and development project managers.
1) The Employer Sponsors the Applicant and Pays Visa Fees
The U.S. employer sponsors the applicant under the H1-B Visa Program, which means that it will pay the visa fees and submit the required documentation on behalf of the applicant. A successful outcome allows the applicant to work in the United States for the sponsoring company.
2) There Is a Limit on the Number of Allowed Petitions
In 2019, more than 200,000 people applied for H-1B visa status. Since there only 85,000 can be accepted, equally situated applicants must face the H-1B lottery system.
It is a highly competitive process due to improved economic conditions of the US and companies hiring more foreign workers.
Winning the lottery does not mean you are authorized to work yet. However, it does get you one step closer to the formal review process.

How Long Does the H-1B Visa Program Last?
The short answer is that you can hold an H-1B Visa for three years and extendable by up to six years. Even still, there are exceptions to this rule that provides for even more extended periods depending upon the nature of work performed.
For example, Department of Defense employees can stay for up to 10 years. Discussing the specific nature of your work with an immigration attorney will help provide clarity with regarding to your situation.
1) What Happens If You Resign or Your Employer Terminates the Position
If you voluntarily resign or your position is terminated, then you must find another employer sponsor, change your visa status, or return to your country of origin. Fortunately, you do have up to 60 days to handle unexpected changes in employment while legally remaining in the United States.
2) The Future Impact of H-1B Visa Deportation
In rare circumstances, deportation may occur. This situation results in your employer covering the costs of your return unless you voluntarily quit your job.
Deportation due to involuntary job termination does not permanently bar you from returning to the United States under the H-1B Visa Program again. In the future, you can reapply but will have to return to the process as if you were a new applicant again.

What Are the Requirements to Receive an H1B Visa?
There are a few straightforward requirements to receive an H-1B Visa for lawful employment in the United States. Applications explicitly center on your education and economic need.
The following requirements must be met for you to apply for work status under the H-1B Visa Program:
You hold a bachelor's degree or higher
You have a job offer from a U.S.-based employer
The job requires the use of your degree explicitly
You possess in-depth knowledge for your field
Keep in mind the USCIS governs these requirements strictly, mainly since this type of visa is in high demand. In general, the most common industries that recruit foreign candidates include law, medicine, journalism research, business, and technology.

Alternatives to the H-1B Visa Program
It is disappointing to discover that you may not qualify for work under the H-1B Visa Program. The time and cost associated with migration are stressful enough without legal roadblocks in your way.
However, the good news is that other work-related visa programs allow you to take advantage of the benefits the U.S. has to offer:
1) F-1 Optional Practical Training (OPT) Extension or F-1 Curricular Practical Training (CPT)
F-1 Student Visa holders already in the US can remain on F-1 status while receiving work authorization.
Individuals who have STEM—science, technology, engineering, mathematics—degrees can apply for an F-1 Optional Practical Training (OPT) extension to stay for an additional 24 months by working with a U.S. company.
If you did not complete a STEM degree, then you have the opportunity to apply for the F-1 Curricular Practical Training (CPT) program, which allows you to work in a field related to your studies in the U.S. The eligibility and availability of this program varies by state and school
2) O-1 or P-1 Extraordinary Ability Visas
Workers who have extraordinary abilities in education, business, medicine, science, or the arts are a perfect fit for the O-1 or P-1 Extraordinary Ability Visa program.
Critically acclaimed artists, royals, journalists, performers, and more are eligible to apply. The O-1 visa is designed for individuals, while a P-1 visa is given to a group of collective talents.
3) L-1 Intracompany Transferee
The L-1 Intracompany Transferee visa allows international companies abroad to transfer employees for work in their U.S. offices. It is an excellent option for companies who want to establish or broaden their U.S. presence while protecting nationals currently employed abroad.
In general, individuals already living in the U.S. do not qualify for an L-1 visa.
4) Permanent Residency
In some work arrangements, the U.S employer will hire an employee on H-1B visa status with a green card sponsorship in the future. However, it is possible to receive a green card or permanent residency status without having an H-1B visa first.
If you have the following from a country, other than India or China, you can apply for a green card:
—OR—
Bachelor's degree with five years' experience
The reason why the process is not fast-tracked for India and China is due to the significant backlog of applications. As for December 2019, the backlog was 800,000 from these nations.
The Advantages of Hiring a U.S. Immigration Attorney
The investment of hiring a U.S. immigration lawyer comes up often in the minds of hopeful workers. While the sponsoring employer will handle all of the processing details for you, there are situations where it is helpful for the sponsor and employee to seek legal assistance when completing the H-1B Visa petition.
If you decide to work with an immigration attorney, you are generally responsible for paying legal fees, although your employer may agree to pay for a portion of them, as well.
In addition to helping you with the application process, an immigration attorney in Miami can:
Answer questions and guide the process
Discuss expectations for lottery selection
Accurately complete the Labor Conditions Application
File the H-1B Visa Petition with supporting documentation
Strategically respond to USCIS evidence requests
Follow up on petition reviews and lottery results
Some applicants and sponsors forgo the knowledge and experience of an attorney to save money. This tactic makes sense for the short-term.
However, after considering the type of investment that both sides are making, hiring an immigration lawyer is an excellent long-term strategy for making compliant, informed decisions.
Learn More About How You Can Apply for the H-1B Visa Program with an Immigration Lawyer
At Loigica, Attorneys at Law, we have extensive experience working for both applicants and companies. If you have or hold a U.S. job offer, then obtaining an H-1B Visa is critical for working here.
You can speak with one of our multi-lingual immigration lawyers in Miami for more information. Please request a free consultation with our legal team today by calling +1 (786) 292-9704 or sending us a message through our private contact form.