What is the H-1B Lottery?
While it might sound like you want to purchase a ticket to play, the H-1B is a little more complicated than its name might suggest. The H-1B lottery is a unique system that the USCIS enacted as a way to manage the large influx of applicant petitions that come in each H-1B season.
_____________________________________
View our digital brochure, The Power of PERM & H-1B Loyalty
This exclusive Loigica publication answers common questions about the H-1B and PERM Processes and will help you understand your immigration possibilities in the United States.
_____________________________________
When does the lottery come into play?
The USCIS has a cap for how many H-1B visas will be issued in a given year. As recent years have shown higher interest and a larger influx of applications, the lottery is what happens when the applications exceed the allotted availability as a way to manage the demand. Generally, there are approximately 85,000 H-1B visas available each year. Some years, the lottery did not take place at all, because there was no need. Other years, such as 2008 and 2019 (among others), required the lottery to manage the overflow of qualified applicants. In fact, we have had the lottery every year since 2014 as interest has continued to rise in acquiring highly-skilled foriegn professional talent.
How is the H-1B process changing in 2021?
For fiscal year 2021, a few changes are coming to the H-1B process. Previously, hard copy packets were mailed to the USCIS office for tagging and numeric assignment for lottery purposes. Now, the process will be fully online. There will still be numbers randomly assigned to applicants, but the text heavy applications are officially a process of the past. USCIS created this evolved 2021 H-1B Registration process to help streamline the overall H-1B lottery process, reduce costs, improve efficiencies and also increase chances for applicants with US Master's degrees. The government will also benefit from the registration requirement and process by no longer having to receive, handle, and return large numbers of petitions that are currently rejected because of excess demand (unselected petitions), except in those instances when the registration requirement is suspended.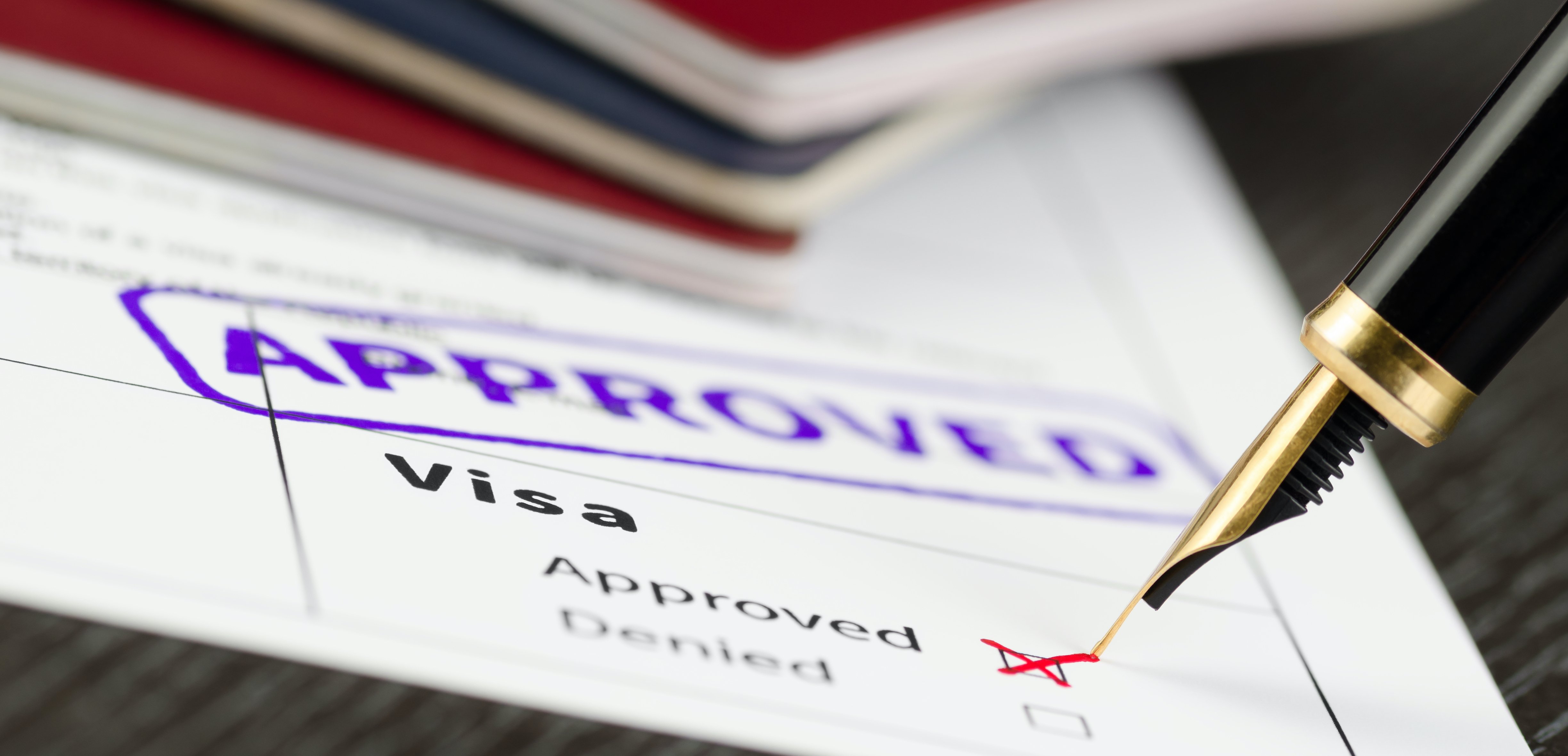 Who can submit the online application?
While the process is designed to be a user-friendly digital experience for applications, it is still recommended that applicants consult the expertise of H-1B attorneys to help optimize applications, offer guidance and recommendations, and use their program expertise to help increase chances of visa application acceptance. Pre-qualification is an important step in the H-1B application process and an erroneous application can cause you headaches for existing and future petitions your company might have.
Will the regular H-1B and H-1B Master's be separated?
Not quite. In fact, applicants with a Master's degree will have increased odds in the two part lottery system. In the new H-1B registration process, the first lottery is conducted to select candidates to fill the regular cap quota of 65,000 petitions from all available applications. After that, all the unselected US Masters applicants from the pool are taken separately and then a second lottery is run to fill the US masters quota cap of 20,000 petitions. So, the Master's applicants are run in two lotteries, providing these applicants with a higher chance of acceptance.
The Takeaways
Interest in procuring foreign talent for American business operations is on the rise. The process has become increasingly competitive, crowded, and intricate. The allocation is limited and the demand is high. As with many legal and government processes, there are fixed costs, strict deadlines, and no room for mistakes. If you're interested in petitioning for professional talent through an H-1B visa, contact our experienced H-1B attorneys for a complimentary consultative call or video conference.
Loigica Attorneys will continue assisting with the preparation of all immigration petitions. Our goal is to continue providing our clients with the best technology, knowledge, and timetable for maintaining and gaining entry in the United States.
We strongly urge employers and their foreign candidates to prepare and file applications as soon as possible - as a backlog of unseen proportions will await U.S. immigration officials when current restrictions expire.
Working with an experienced immigration law firm such as Loigica, Attorneys at Law will minimize errors and provide you a clear roadmap for the entire process.
Contact a member of our team today for a free consultation. Stay informed about how the latest immigration news affects you by bookmarking our blog today!