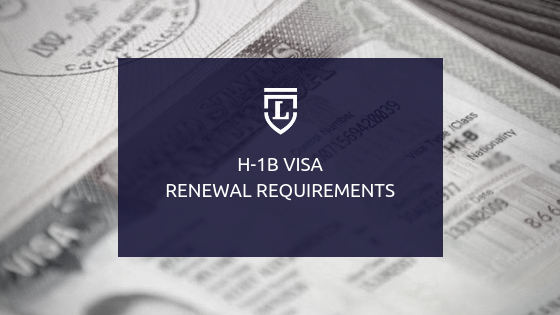 Renewing an H1B visa can seem like a daunting task for the uninitiated but it need not be so. The first step is understanding the renewal requirements and then being sure that you meet them completely. Here is a quick rundown on what you need to know:
What is an H1B visa? – An H1B visa allows employers in the United States to hire and employ foreign workers in specialty occupations. An H-1B work-authorization does not provide a generalized ability to work in the U.S. and only provides a strictly limited permission to work for the specific sponsoring employer.
What is a specialty occupation? – While the term "specialty occupation: is used quite specifically, it does cover a wide range of occupations – almost all of them requiring the equivalent of a bachelors degree or higher. The most notable examples are doctors and other healthcare professionals, attorneys, accountants, technical writers, theologians and artists of "distinguished merit and ability."
What are the renewal requirements? – The H1B visa is valid for up to 6 years from the date of issuance. After that period transpires, a renewal application in 1-year increments can be made until a final disposition on their permanent residency request is approved or denied. The applicant must provide a valid U.S. passport with the original H1B visa, an I-94 Arrival/Departure form with a departure date that has not yet expired and a I-797 approval notice issued by the USCIS. In addition, a relatively new rule mandates that the applicant must submit an I-140 petition needs to be submitted 365 days prior to the end of the 6-year maximum stay.
How long to you have to renew? – A specialty worker is required to maintain continual employment while in the United States although if they are dismissed from their position, they have a 60-day grace period to find another employer or they will face deportation.
What about your family? – In general, the spouse and any minor children will also be allowed to enter the U.S. under the applicant's H1B visa - technically, they are admitted under the H-4 category. As such, they can attend school but they are prohibited from obtaining employment of any kind.
What is premium processing? – Although it is somewhat expensive – the fee is currently $1225 – H1B visa renewal applicants can expedite the process from 6 months to 15 days by using premium processing. You will still need all the above mentioned documents as well as a curriculum vitae, three current paychecks from your employer, a university transcript and recommendations from previous employers. Premium processing has been suspended from in the recent past and employer's should check with USCIS as to whether this option is available.
As you can see, there are numerous hurdles to clear before renewing your H1B visa. For more detailed information on these renewal requirements, please contact the experienced attorneys at Loigica.