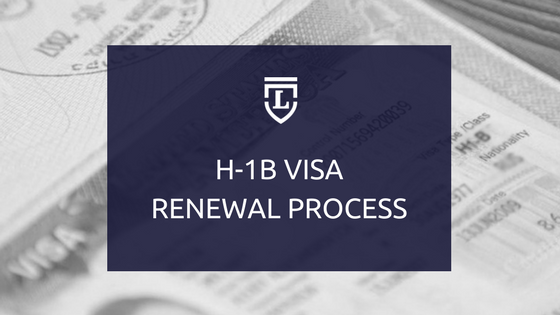 The H-1B visa is extraordinarily popular for good reason. It provides an array of advantages for foreign nationals with employment opportunities in the United States. You have to go through a series of hoops and ladders to obtain the H-1B visa so you should make a concerted effort to renew it in a timely manner. If you are looking to renew your H-1B as you find new employment, progress toward your green card or continue working/living in the United States, be sure to read this renewal guide in-depth.
H-1B One Year Extension
H-1B status is originally granted for a maximum of three years. It can then be renewed ("extended") for an additional three years. In general, the length of time a foreign national is permitted to stay in the United States with a H-1B is six years. H-1B holders who have a Labor Certification Application that has been pending beyond a full year can extend the visa past the 6-year maximum. This takes place in one year increments.
A foreign national can apply for a H-1B visa extension beyond six years in the single year intervals noted above. However, the PERM petition or I-140 must have been filed at least 365 days prior to the 6-year expiration date. Extensions can stretch until the point in time that a final decision is made on the candidate's pending permanent residence.
The Three-Year H-1B Visa Extension
A foreign professional can apply for an extension status upwards of three years if he has an approved I-140 petition for a green card This route allows the beneficiary to stay in the United States while waiting for priority dates to be current.
Recapture
H-1B holders who travel outside of the United States for extended periods of time have the potential to recapture time spent abroad in order to obtain the H-1B visa extension. He can request the extension if he traveled outside of the country when the visa was valid. He must submit dates of exit/re-entry, copies of I-94 and related stamps.
The Request for Extension
The request for extension is similar to the initial H-B petition in that there are required filing fees, a new employer letter, the supporting documents listed above, new LCA, new H forms and H1-B approval notice on the original petition. Yet only one copy of these documents is required in the extension package. The request can be submitted no earlier than six months prior to the date on which the H1-B status will expire.
Our Immigration Attorneys are Here to Help
The H1B renewal process is fairly complicated. If you need help with your H-1B or any other aspect of the immigration process, we can help. Reach out to our immigration attorney for a free consultation.